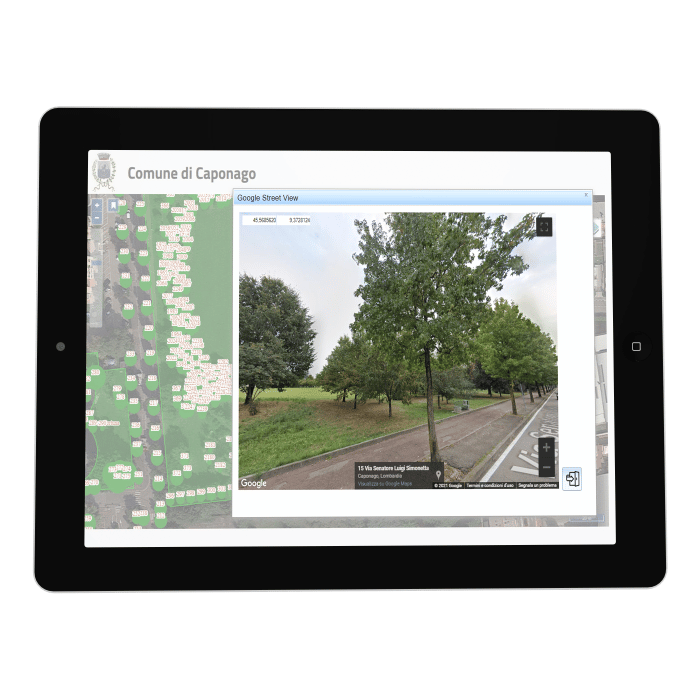 What you can do with GINVE.WEB
GINVE.WEB grants the user the access to the green map, where data about trees, bushes, shrubs, lawns, and urban furniture are viewable and questionable.
The route calculation function provides the user with the shortest route possible to reach a park or a green area and thanks to Google Street View® see a sneak peek of the area and its pictures. By using Google Street View® function on route calculation, it is possible to get a preview of the location selected on the map and the shortest route to reach it.
In addition to this, GINVE.WEB allows users to view statistic graphics on green composition available on territory in real time.
GINVE.WEB works with a regular internet browser and an internet connection. No additional software installation is required. With free access, people can visualize the map of the territory and search for a tree, or a play equipment and related info and pictures.